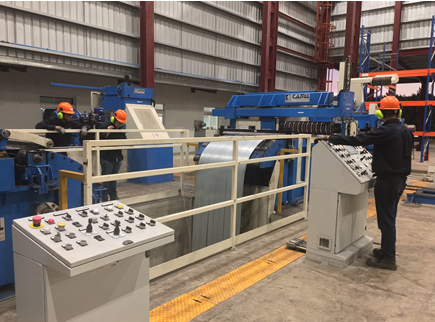 About FRAGA Industrial
We are a steel manufacturing and distribution company dedicated to serving our customers' needs.
Since our founding in 2015, we have achieved rapid growth thanks to our strategy of premium service and commitment to only offering the highest quality products in the market.
Quality is our priority, just in time delivery our goal. With our fully integrated production process, as well as storage capacity, we are able to keep strict quality controls from the arrival of raw materials to the production of the highest quality steel end products. To this we combine the experience and professionalism of our team and are able to deliver the best products anywhere in the country in under 24 hours.
It is the people behind FRAGA that make all of this possible. With an entrepreneurial spirit, our team faces every challenge with open arms and a can-do attitude. At FRAGA there is no problem too big and no order too small.
Mission
To serve our customers the highest quality products with just in time delivery
Vision
To become market leaders and a one-stop shop for our customers.
Values
Quality – Service – Work